Crude: The real price of oil – free film screening
Thursday 28th October, 6.30-9.00pm
John Dalton Lecture Hall (CO.14), MMU, Oxford Rd, Manchester. The film is being hosted by TCM as part of the lead up to Envirolution.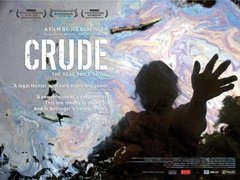 Directed by Joe Berlinger, this film is about a source of oil discovered in the Amazon rainforest, which has become one of the largest and most controversial environmental legal cases on the planet.